American Expeditionary Forces at Belleau Wood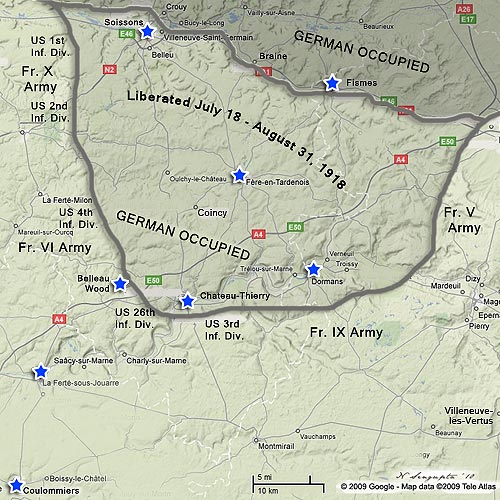 Map showing Belleau Wood on SW edge of Chateau-Thierry sector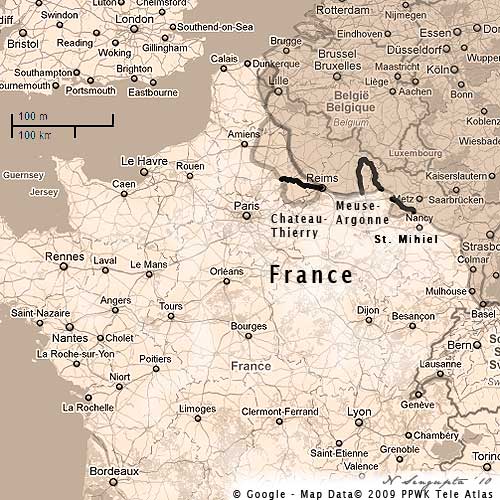 The front line of the Western Front which had run from the champagne city of Rheims to the picturesque citadel town of Laon had now dropped south so that it ran from Rheims to Soissons with a big salient southwest centered on the city of Chateau-Thierry. The sector was more or less northeast of Paris had been partially created by the German offensives starting March 21, 1918. Follow on operations Blucher and York were launched by the German 7th Army starting on May 27, 1918 and quickly found the Germans advancing nearly 25 miles in places and startlingly threatening Paris. The French government starting talking about evacuating the capital and even suggested that there might be a complete collapse of the nation. It was certainly not a good time for the French and with the Germans now within 40 miles of Paris, the situation was nightmarishly reminiscent of 1914.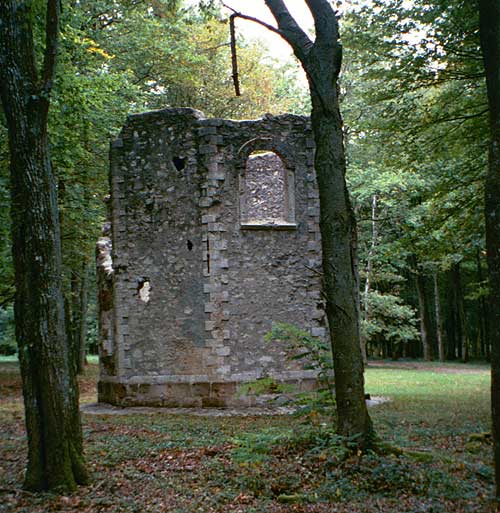 Belleau Wood today.

Belleau Wood was a small forested plateau about three miles northwest of Chateau-Thierry. The Germans felt that this was a good place to launch an attack against the untested Americans. Four German divisions stabbed at the Americans running into the US Marine Brigade of the US 2nd Infantry Division. And so from June 4th to July 10th, American troops went into heavy action on the churned ground of Belleau Wood. It was an incredibly bloody battle as the Americans threw waves of soldiers into the attack. In fact, on the first day of Belleau Wood, the Marines suffered more casualties than over their entire previous combat history.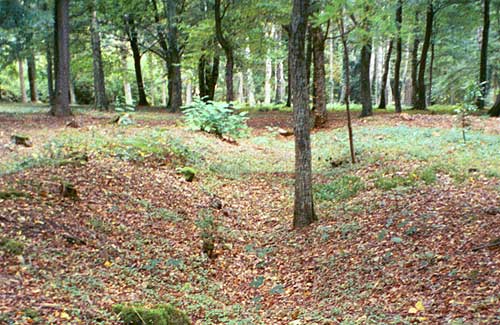 Remnants of trenches at Belleau Wood today.

Visitors like Hiram Bingham who visited afterwards described the battlefield as one where:

"the dead were still lying as they had fallen, and where one could not fail to be impressed with the enormous waste of men and material which spells the modern battlefield. It was amazing to see the thousands of hand grenades and hundreds of thousands of rounds of small arms ammunition that had been left on the field without being used."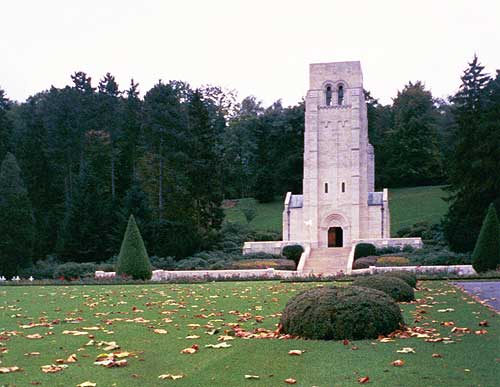 Chapel at Belleau Wood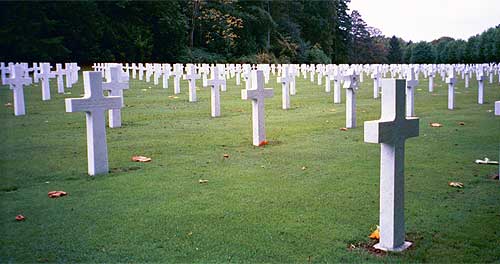 American Cemetery at Belleau Wood

Still, the German offensive was checked, the German flank threatened and their offensive stalled out for the time being. The Marines held the line and history was made.

Back to Top.