Photos of event in Mauperthuis
American WWI Air Force Commemoration - Saints, Touquin, Mauperthuis -

From Touquin, we went to Mauperthuis. Many of the pilots were billeted here.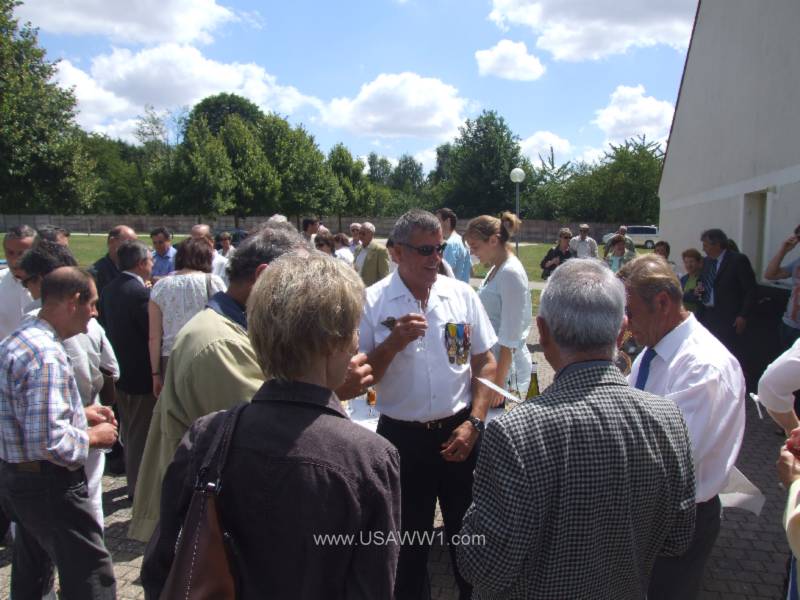 From Touquin we moved to Mauperthuis for a toast led by Mayor Marie Agnes Munier. Daniel Lefebre, chest full of medals, reminisces fondly. There was also a photo exhibition about our pilots in the Hotel de Ville (see below). The exhibition was beautifully done and put on by Daniel Kramer and Monsieur Bricot and Monsieur Georges. In this photo, French veterans enjoy reminiscing.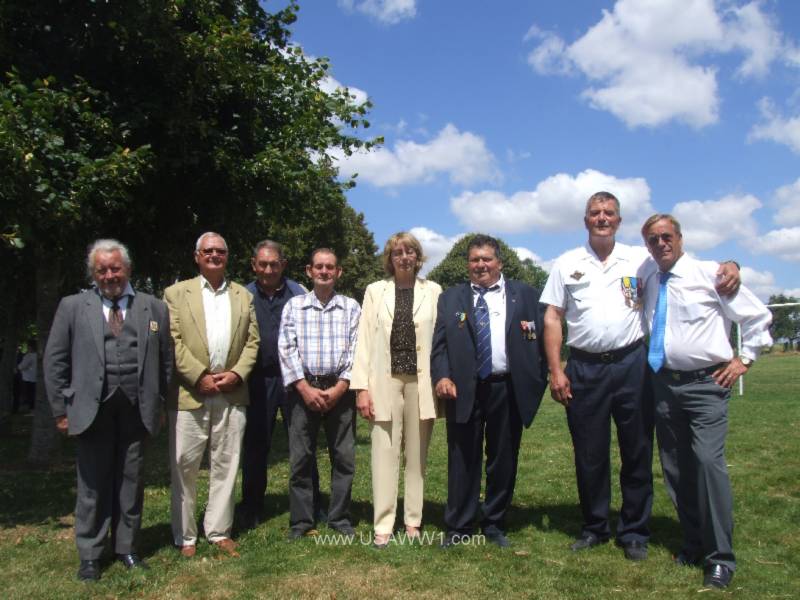 French veterans flanking Mayor Marie Agnes Munier. From left to right, they are: Jean Engel, Jean Lenoir, Gerard Poulain, Lucas Bernard, Mayor Marie Agnes Munier, Lucien Lescalier, Daniel Lefebre, Jacky Grenier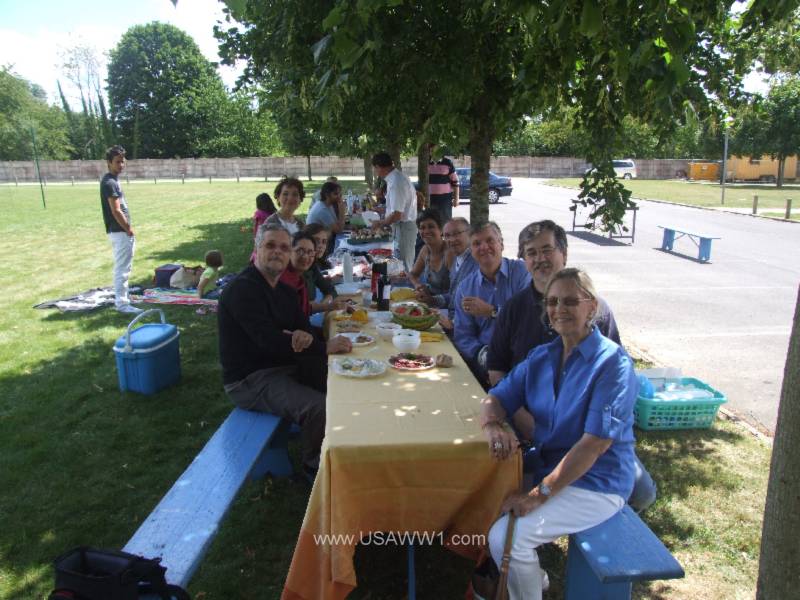 Finally we enjoyed a picnic and remembered our airmen in Mauperthuis.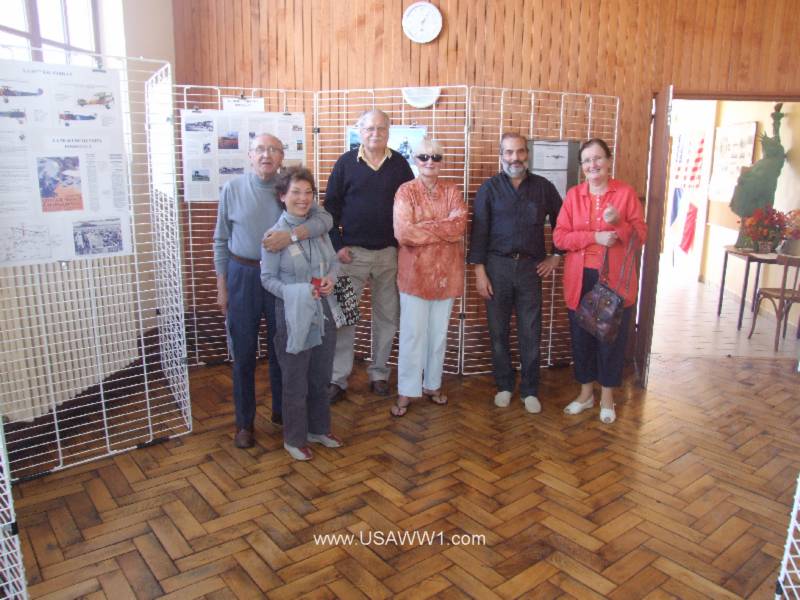 From left to right, Claude and Claudine Barriere, historians Monsieur and Madame Brigot, author/historian Daniel Kramer and Madame Richard at the Hotel de Ville (City Hall) in Mauperthuis. Monsieur and Madame Brigot, historian Daniel Kramer worked extremely hard to put on the very informative exhibtion (a small part of which is pictured here) which was open for two days, had numerous visitors and was very well received. Note the American flag and Statue of Liberty at far right provided by Mr. Kramer.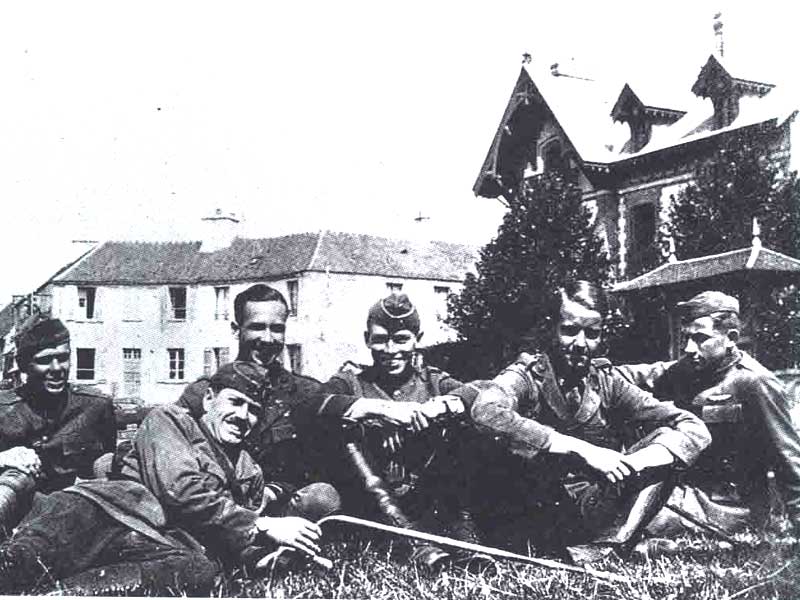 Alex McLanahan (center) and other 1st Pursuit Group pilots in Mauperthuis in 1918 at the main intersection which they named Place Quentin Roosevelt. (Photo courtesy Charlie Woolley)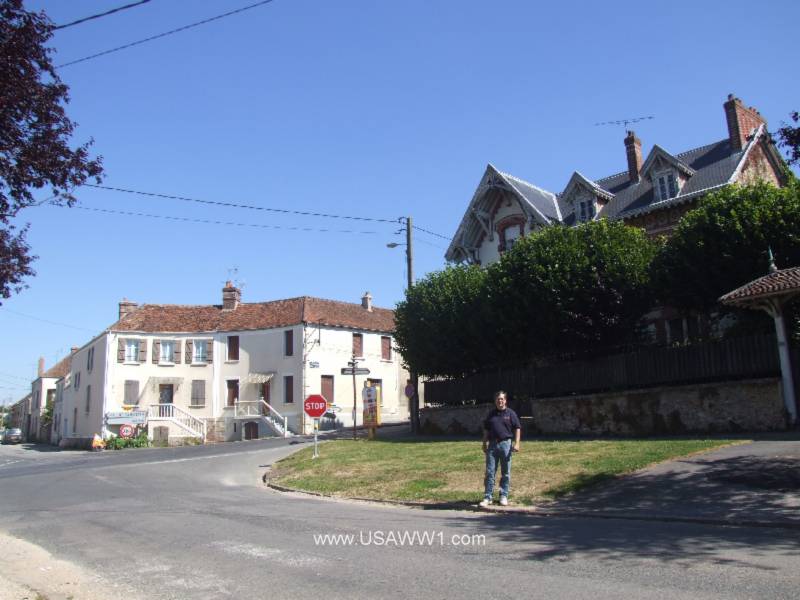 Event organizer and our favorite World War I aviation artist Mike O'Neal revisits the same spot in Mauperthuis 90 years later, almost to the day.


United States Air Service in WWI 90th Anniversary event - July 14, 2008
United States Air Service in France Commemoration - summary
Photos of USAS Commemoration in Saints
Photos of USAS Commemoration in Touquin
Photos of USAS Commemoration in Mauperthuis
Exploring where the pilots lived in Mauperthuis
Event press coverage in Le Parisien and Le Pays Briard
Plans for a World War I USAS / American Air Force Monument
The USAS in Rembercourt - September 1, 1918-November 11, 1918
Meet the Commemoration and Website Organizers
Return to USAS Home Page